The diesel is out and the renovation in the shipyard begins
After we took the last sail and the last upholstery off board, we were happy to see that the engine was already out and that the screw had already been dismantled.
Up to this point we had not yet had an offer from the shipyard.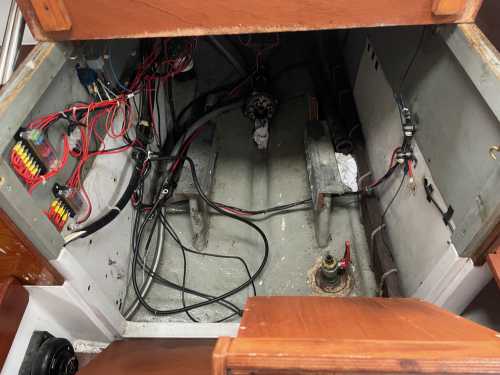 After almost 2 months it finally started ...
In the future, a Vetus e-Line 10kW electric motor will be up to speed here. This is comparable to an 18 HP diesel engine and is slightly larger than required.
The Vetus has active water cooling and I just had the better feeling with this motor ... Yes, there are many other electric motors and some of them are much cheaper ...
Unfortunately, it's not just the engine that needs to be replaced, but also the shaft and propeller. The motor must now be adjusted to the height of the shaft and the biggest problem will be the batteries.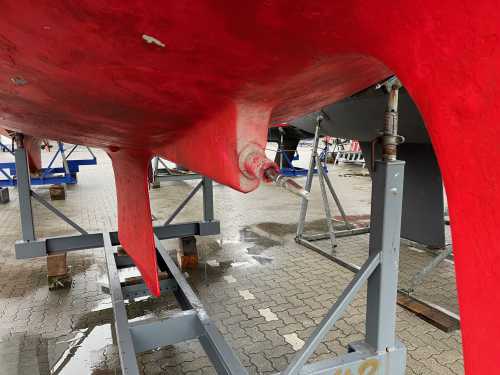 In the meantime, I had other opinions on the subject of batteries and they are very different ... I also believe that these opinions are always designed only for my own well-being and yes if I take AGM batteries, I pay about half but have more than twice the weight.
The offer for the conversion came 2 days later and my calculated costs were once again beyond the scope ...
But every time I drive past a gas station, I lie to myself and say to myself: "The decision on diesel prices and the maintenance effort of the diesel justify the additional costs!"
More information will follow ...
Veröffentlicht am 17.12.2021 9:12 Uhr.